"Italian Sports Moot Court Competition 2018" - Brixen (BZ - Italy), 22th-24th-25th March 2018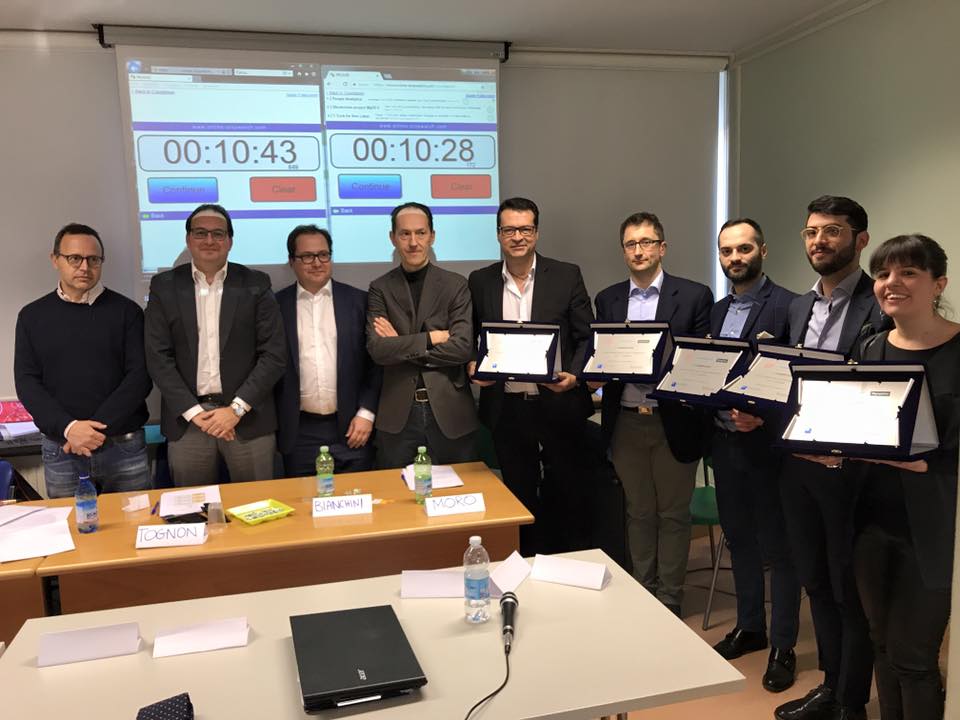 25 March 2018
Olympialex and GiustiziaSportiva.it organise the Italian Sports Moot Court Competition 2018, hosted in Brixen (BZ - Italy), the first competition fully dedicated to sports law!
At the end of a three days high level competition, with some of the most accredited italian experts: the winner team in composed by Massimo Morelli, Alessandro Frappi, Giorgio Ispirato, Alessandro De Silva Vitolo and Celeste Facchin.
Congratulations to all of them!